Customize your perfect
workout routine

Coaching and flex tools
to maximize your results

Train when, where, and how you want
What's Your Training Style?
Dynamic Group Training: Participate in Daily group sessions for engaging, real-time motivation and a sense of community.

On-Demand Plans: Access a range of workout plans whenever and wherever you want, for training that fits your schedule.

Monthly Updates: Keep your routine fresh with regularly added new videos, resources, and programs each month.

Comprehensive Nutrition Support: Utilize in-app meal plans and nutrition guides to complement your workouts and enhance your diet.
Join Zeus Unlimited Free!
Free December Burn & Learn Challenge:
Your Path to Holiday Fitness!
Step into a healthier holiday season without spending a dime! Join our December Burn & Learn Challenge on Zeus Method for free and embark on a rewarding fitness journey.
This challenge offers a plethora of resources including daily workouts, nutritional guidance, and supportive community forums, all designed to keep you active and mindful during the festive month.
Earn points through fitness activities and healthy eating choices, track your progress, and compete for exclusive rewards. Whether you're looking to maintain your fitness routine or kickstart a new one, this challenge is an ideal way to stay motivated and connected.
Tailor-Made Fitness for the Modern Mover. Your Journey, Our Blueprint.
Are you a go-getter, always on the move, seeking a fitness solution that effortlessly aligns with your dynamic lifestyle?
Whether you have just six minutes to spare or an hour to challenge yourself, Zeus Method Training is your perfect match.
Our platform is designed for those who crave variety, guidance, and a community spirit. With a plethora of plans catering to every goal, expert coaching to navigate your fitness journey, and a vibrant community to keep you accountable, you'll find your rhythm with us.
If you're looking to redefine fitness on your terms, with all tools right at your fingertips, then Zeus Method Training is for you!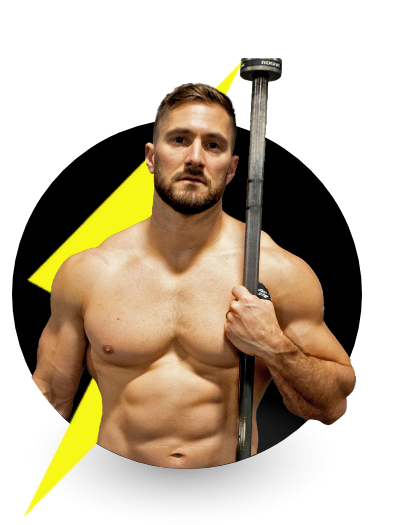 ZEUS UNLIMITED MEMBERSHIP
ZEUS METHOD TRAINING
Inside Zeus Method, you'll find fitness programs, each meticulously designed to cater to a wide array of goals and preferences. From high-intensity CrossFit challenges to tailored bodybuilding routines, every aspect of your fitness journey is covered.
Join a groups or choose plans that fit your specific goals. You get to choose what you need most!
Olympic Lifting & Powerlifting
High Intensity Bodybuilding
With Zeus Method, you have the flexibility to tailor your program to your changing schedule and mood.
WITH THE ZEUS METHOD TRAINING
Picture yourself embarking on a fitness journey that's not just about following a set of exercises, but about experiencing a transformation tailored specifically to your needs and goals. With Zeus Method, this vision becomes a reality.
Here, every workout is designed to align with your personal fitness goals, whether you're aiming to build strength, increase flexibility, or enhance your overall wellbeing. Our programs aren't just workouts; they're pathways to a healthier, more vibrant you, crafted to fit seamlessly into your unique lifestyle.
As you immerse yourself in the Zeus Method, you'll quickly realize it's more than just a personalized fitness plan; it's an evolving journey of health and self-improvement.
Every month, we infuse the program with fresh, innovative workouts, instructional videos, and expert coaching insights to keep you engaged and advancing. This constant evolution ensures that your fitness journey remains dynamic, exciting, and aligned with your ever-changing goals and needs. It's not just about adapting to a plan; it's about the plan adapting to you, growing with you as you progress. With Zeus Method, you're not just following a path; you're shaping it.
Tailored Fitness Journeys
Expert Coaching and Instructional Content
Adaptable to Changing Goals:
Variety of Workout Styles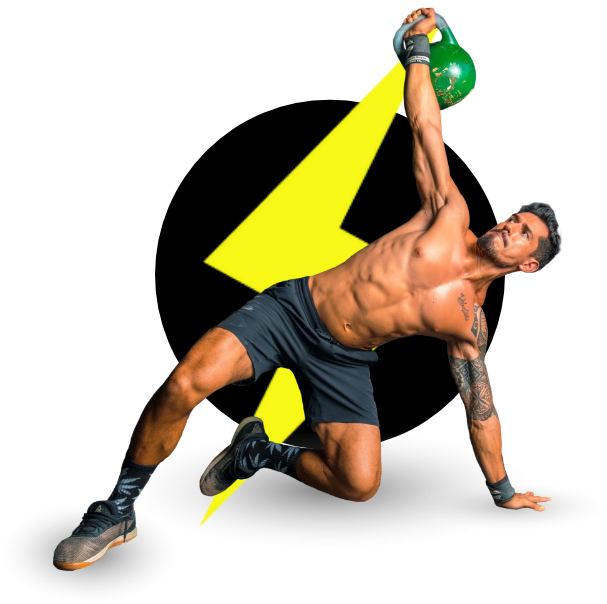 Transform Your Body and Mind
WITH THE ZEUS METHOD
Select workouts according to your lifestyle and fitness goals
Develop a flexible plan that addresses individual challenges
Plan and track your progress with a full-featured app
Maximize results with expert nutrition and exercise guidance
Break through plateaus and push your fitness to the limit
TRY THE ZEUS METHOD APP FOR FREE
With the Right Programming
NO GOAL IS OUT OF REACH
OUR MEMBERS AGREE WITH US.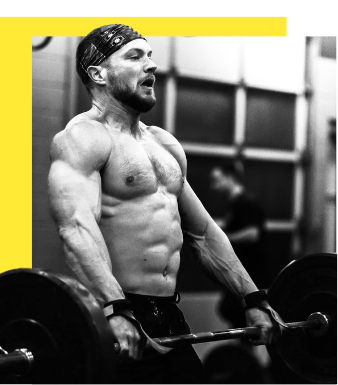 Before working with Nick I had tried it all from individual coaching that took me 3+ hours a day and insane movements that over complicated the simplest things. I became paralyzed by trying to and "game" everything.
Then, I met Nick. He came to be coach in a time that I was honestly bumt out on CrossFit. But his wheelhouse is simplifying the things I had made difficult in my head, and learning how to get really good at the basics. The aren't go,cxl af complex. They crush the basics. With 4 kids. A full time iob. Nothing has felt more consistent in my life than my fitness, Thank you Nick for everything.
Tyler Krueger
Crossfit Regional Athlete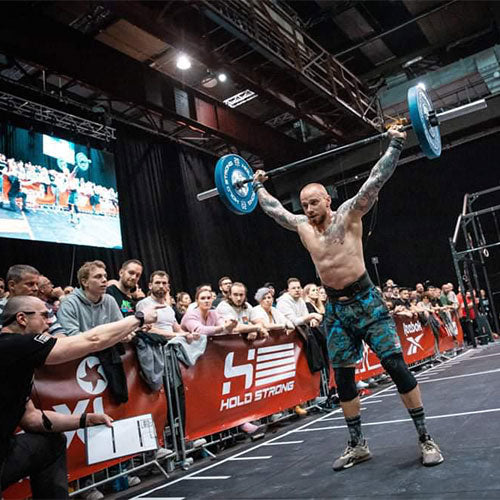 As a family dad of two Kids, product Manager, gym owner and Athlete mostly I have a stressful day with a very tight schedule. Usually I'm able to train 1-1,5 hours per day (sometimes more, when the kids are in bed on time). In this case ZEUS is a perfect opportunity for me to improve my fitness. It's not only sport, it's a lifestyle. I'm using ZEUS for two years now. For example, So I was able to compete at the GERMAN or Lowland Throwdown. I'm a big fan of this program and I tried a few before
Marc Jersch
Everyday Athlete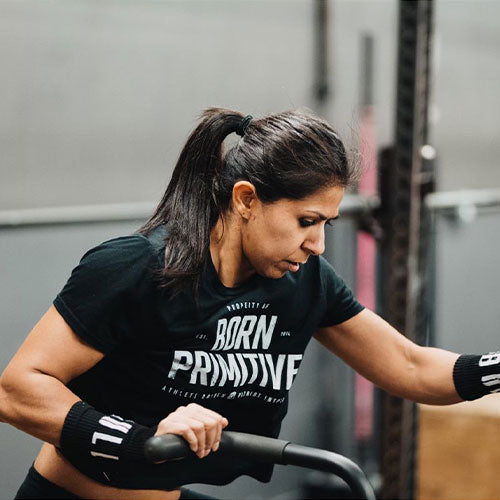 It's brought the fun back to training. I am stronger than I've ever been, doing less, with well structured focused programming. My conditioning is better than ever, and I'm surprising myself with strength gains and PRs all the time…without even trying or going for them.
Sarah Laldin
Everyday Athlete
Well, What ARE YOU WAITING FOR?
Sign up for the Free Trial
Download the Zeus Method Training App
Watch the Tutorials and Choose your Training!
Unlock your Unlimited access to Zeus Method Training in just three simple steps – are you ready??
NICK URANKAR
Father, Husband, Multi-Sport Athlete, Founder of Zeus Method
Zeus Method was founded by Nick Urankar, a 5x Crossfit Games athlete with over 20 years of personal training experience. With a BS in Exercise Science, certifications from ISSA, CrossFit L1, and USAW, and a background as a collegiate football kicker, Nick has helped thousands of people achieve their fitness goals.
As a multi-sport athlete and married father, I am no stranger to juggling professional and personal responsibilities while striving for optimal fitness and health.
That's why I founded Zeus Method, an online fitness platform that offers comprehensive and progressive programming to help you achieve your fitness goals on your terms.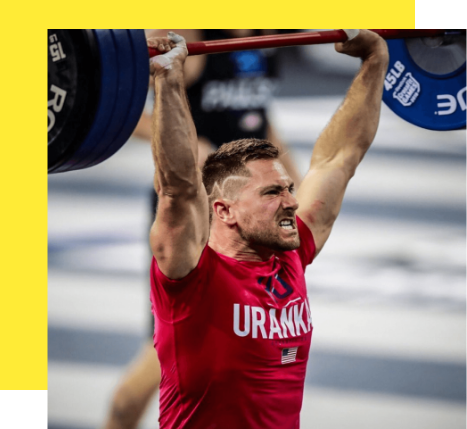 5X Crossfit Games Athlete
SURPASS YOUR BOUNDARIES
with The Zeus Method - a transformative program crafted to elevate your performance and sculpt your physique with remarkable efficiency.

Embrace the backing of the Zeus Method community, where you'll find the motivation and guidance essential for achieving your goals. Don't allow the chaos of life to hinder your progress; instead, harness the power of The Zeus Method and unlock your true potential.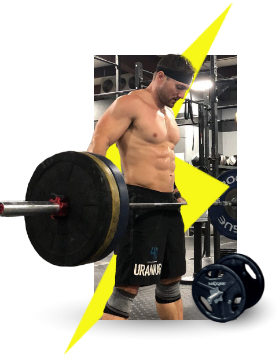 One on One
Training & Nutrition
eBook Programs, Bundles,
and Training Plans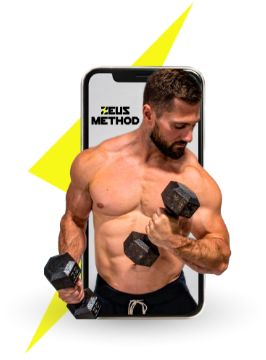 FREE Zeus Method Sample Workout Guide 💥🏋️‍♂️
Over 9 programs you can immediately implement.
Download It Now